Clients
Russian Law & Tax Services
Del Canto Chambers advises many clients with connections to Russia – either Russians looking to move or invest abroad or foreigners who wish to move, work or invest in Russia. The complexity of the Russian tax, legal and regulatory regimes make having professional legal and tax advisors essential.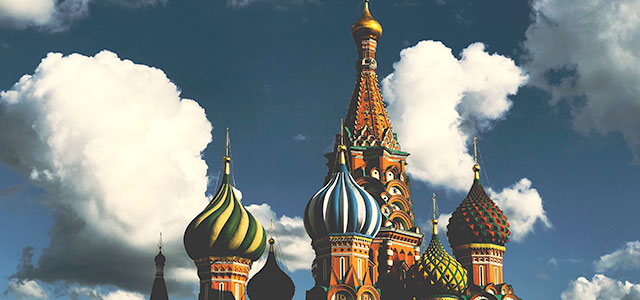 With our legal desk in Moscow, we are able to advise on legal and tax considerations for non-residents, immigration by investment programs in Europe and litigation at an international level.
Russian expats
Many entrepreneurial Russians consider moving to the UK, EU, South America, the Middle East or China in search of improved earning potential, investment opportunities, stability, education as well as a less harsh climate. This rise in emigration has seen an increase in Russians looking to acquire foreign citizenship and who need legal advice on residency and taxation.
With Del Canto Chambers network of international offices, and our own representatives in Moscow, we are able to provide Russians who are looking to work, live and /or invest aboard with advice both on their situation in Russia and their overseas ventures.
The Russian Legal and Tax systems
Russia is a civil law jurisdiction. The Constitution prevails over federal, regional and local laws and other legal acts. Regulation in many areas is codified (such as the Civil Code, the Tax Code, the Land Code, the Civil Procedure Code etc.) and the codes of laws are often specifically stated to prevail over the "ordinary" laws. The primary source of contractual, security, commercial, intellectual property, inheritance and, more generally, civil law in Russia is the Civil Code. Foreign individuals and companies generally enjoy the same rights as Russian citizens and companies.
Regarding taxation, companies incorporated in Russia and foreign companies which have their place of effective management in Russia are treated as "Russian tax residents" are liable for profits tax on their worldwide profits. Non-resident foreign companies with a permanent establishment in Russia pay profits tax on the taxable profits attributable to that permanent establishment.
Russian tax residents (generally individuals who, regardless of their citizenship or domicile, are physically present in Russia for at least 183 days in any consecutive 12-month period) are subject to tax on their worldwide income. Non-residents are only subject to tax on income from Russian sources.
Given that Russian attribution rules are currently underdeveloped, disputes with the Russian tax authorities in this area are common.
Living or investing in Russia
Russia's economy is one of the fastest-growing in the world and many international companies are establishing operations there. This does bring with it some job opportunities for expats but these are usually only available via internal company transfers or are jobs that secured by expats from their home country prior to arriving in Russia as securing a suitable work visa can be a lengthy and difficult process.
If you're a foreign national coming to work in Russia, you'll need both a work permit and a work visa. The number of employment permits available for overseas workers is decided yearly by government quotas depending on Russia's economic climate and government policies and there are specific quotas for regions of Russia, occupational sectors and foreign nationalities.
Highly qualified specialists (HQS) are foreign specialists who can be fast-tracked for a three-year Russian work permit. To qualify as an HQS there are minimum conditions that have to be met concerning salary levels, qualifications, education and work experience. We can advise on the entry requirement and documentation required when applying for a Highly qualified specialist work visa.
If you are relocating to Russia or looking to live there for a long period of time, you can choose between Russian permanent residency or full Russian citizenship as there are differences between them.
Setting up a business in Russia
On acquiring a business or a company or investing in Russia, specialist tax advice should be sought at an early stage. Currently, Russia has a double tax treaty network with 89 countries including Brazil, Chile, China, Ireland, Mexico, Qatar, Saudi Arabia, Spain, United Arab Emirates and the United Kingdom. When setting up a business presence in Russia, there are several structuring options available, the most common of which are summarised below.
Establishing a representative office in Russia
A common procedure for those companies that need "on the ground" control of their operations in Russia is the creation of a representative office via the "State Registration Chamber". A representative office can only be involved in marketing activities and cover all necessary expenses/expenditure incurred – it is not entitled to any revenues. Though the representative office does not generate any profits its accounts must be kept in accordance with the Russian Accounting Standards (RAS) and it must pay its employees' taxes and "social insurance".
Creation of a Branch in Russia
The main difference between a representative office and a branch is that the latter can actually perform commercial transactions. Opening of a branch means that the company has full powers to execute all transactions, which the company itself can perform. The Head of a Branch acts on the basis of the regulations of the branch and the POA issued in his name. Since the branch is actually a part of the company, the company itself may be held liable for all actions of the branch.
A branch has the same status as any Russian company and therefore has to pay the same taxes including Value Added Tax (VAT) at 18%. Capital gains of resident corporate taxpayers operating under general tax framework are taxed as ordinary business profits at the common rate of 20%, regardless of the ownership period. Small businesses operating under a simplified tax framework only pay a 6% or 15% tax on gross receipts. Some income, like dividends may be taxed at a lower rate.
Russia has a wide network of Double Tax Treaties (DTT) with EU countries; thus, passive income (dividends, royalties, interest, etc.) may be taxed at an even lower rate: sometimes even at the rate of 0%. One major advantage of opening a branch, in comparison to a subsidiary, is the absence of taxation of dividends – all the income is attributed directly to the company and can be withdrawn at any time. The rules regarding personal income tax and accounting are the same as for a representative office.
Branches are commonly to start commercial operations that do not require a large number of personnel. Also, this is an option when a company is yet to decide on how long it intends to stay on the Russian market. A branch can also be easily closed, while the liquidation of a subsidiary requires additional time and cost.
Creating a Subsidiary
A subsidiary is fully liable for all actions, not the "mother" company as is the case with a branch or representative office. There are three most commonly used legal entities: a limited liability company (called "OOO") in Russia, Closed-joint stock company (called "ZAO"), Open joint stock company (called "AO"). The third option involves attracting public investors; therefore, most companies are either ZAO or OOO.
A closed-joint stock company (ZAO) is probably the most "western" in nature and can be described as a "company limited by shares". Therefore, a lot of the rules and regulations from a legal and corporate standpoint are similar to companies all over the world.
A limited liability company (OOO) is similar to a Ltd in the UK which is the most commonly used option when opening a company in Russia. It differs from the ZAO in that the company has no shares but "right of participation", which are in effect, "property rights". A company is incorporated at a notary and the notarised papers must then be submitted to the tax authorities, in person.
An investment partnership
An investment partnership is a contractual arrangement whereby the partners carry out investment activities pursuant to an investment declaration. The investment partnership was introduced in Russia in 2012 with the goal of boosting venture capital investments. The liability of non-managing partners for claims arising out of the investment activities of an investment partnership is several and is generally limited to the value of their stakes in the assets owned by the partners.
Acquiring real estate in Russia by foreign investors
In Russia, there are two main legal interests in real property:
ownership – full title allowing the possession, use and disposal of the property, including leasing it out to tenants.
lease – an interest allowing possession and use of the property for a specified or an indefinite term.
A typical property sale and purchase transaction is a two-stage process involving the execution of a sale and purchase agreement and registration of the transfer of title in the Unified State Register of Real Estate.
Subject to the following restrictions, property can be purchased or leased by individuals and companies for their own use or as an investment:
foreign individuals and entities are not allowed to own land in areas adjoining the borders of Russia as well as land located within the boundaries of a seaport; and
foreign individuals and entities, as well as Russian entities with over 50% foreign participation, may not own agricultural land.
Generally, commercial property transactions are subject to VAT whereas the sale of land and residential property transactions is not subject to VAT. The sale of a Russian company by its foreign parent entity may be subject to withholding tax in Russia if more than 50% of the Russian company's assets are real estate, although this will depend on the relevant Double tax treaties.
As a general rule, Russian companies are liable to pay property tax on the average annual net book value (cadastre value for trade and business centres and non-residential premises) of the fixed assets on their balance sheet. The standard property tax rate is 2.2%. Regional authorities may reduce the tax rate or, in some cases, provide a full exemption for all or certain categories of taxpayers, or based on the type of property.
Del Canto Chambers Russian Desk
Francisco Almansa,
International Legal Counsel (Moscow)
Francisco Almansa runs Del Canto's Russian Desk, providing legal, judicial and tax advice to private clients and companies looking to invest in Russia or Russian citizens looking to invest aboard.
Francisco Almansa has extensive experience in the areas of real estate, tax advice for non-residents, immigration by investment programs in Europe and litigation at an international level. He is a member of the Lawyers Association Bars of Almería and Madrid (Spain) and is a practicing Jurist in Moscow (Russian Federation). He currently spends his time between bases in Madrid, Moscow and Dubai.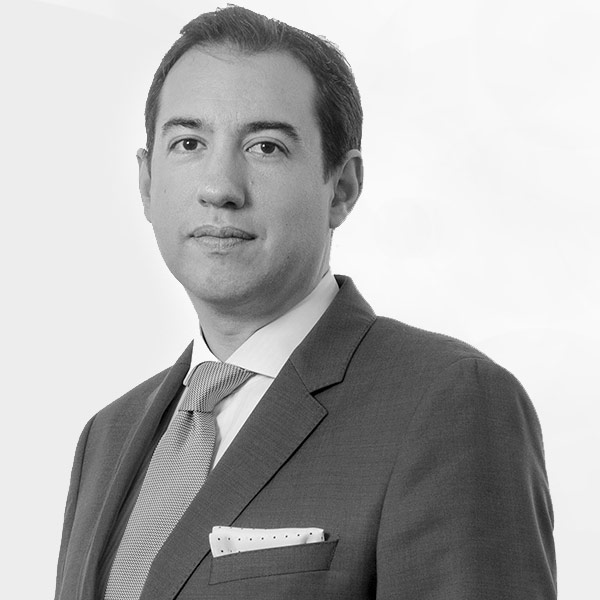 Francisco has been a senior foreign advisor of the High Court of Intellectual Property of the Russian Federation since 2013, and he is accredited by the Spanish General Consulate in the Russian Federation (since 2014) and the Spanish Chamber of Commerce in the Russian Federation (since 2008).
Francisco Almansa is frequently asked to speak at events throughout the world and has been featured in the international media including El Mundo, Expansión, Cinco Días, RBK, Business FM, Voice of Russia and Russia Beyond the Headlines.
---
Our lawyers work across sectors and borders to deliver truly international commercial advice, mitigating risk and highlighting opportunities. Our ability to be able to provide in-house, country-specific legal expertise is something that few UK-based law firms like us can offer.
Del Canto Chambers offers a turnkey project management approach with a full-service support system, including decision-making protocols and timelines. We offer proven turnkey solutions to successfully manage international projects with multiple local country partners, helping you navigate international complexities. This holistic turnkey approach facilitates effective coordination between different parties, and jurisdictions, ensuring that projects are delivered on time and budget, from initial execution through to completion.
Del Canto Chambers specialists are constantly up to date with new legislative changes and aware of any tax and legal implications. We understand local and regional Russian business practices, the tax and legal issues and the regulatory practices. Our clients can rely on credible advice, tailored to their unique requirements, whilst taking into account the diverse and complex legal and tax systems in the country they wish to do business in.
How can we help you?
Whether you want to own property, do business or invest in Russia, or are Russian and wish to do the same aboard, we have the knowledge to explain the legal systems, demystify the taxation regimes and identify risks and opportunities in a way which will make sense to you..
---
To make a no-obligation enquiry, please call us on +34 91 080 08 85 or fill out the form below.